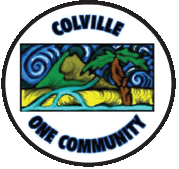 "To provide health and wellness focused services and facilities, which meet the needs of Colville;
that are holistic, accessible, sustainable and progressive."
OUR VALUES
In serving and responding to the Community, the Trust will
build a high level of
TRUST & INTEGRITY
​
act in a
RESPONSIBLE & ACCOUNTABLE way
​
establish a STABLE & FINANCIALLY SOUND organisation
​
and maintain
OPEN & TRANSPARENT communication.
The Colville Community Health Trust (CCHT) is a Charitable Trust, registered with the Charities Commission since 2008. The Trust was established to support the Colville Community Health Centre (CCHC) by providing the Centre with the infrastructure needed (i.e. a facility and equipment) to run its health and well-being services. The Trust also supports Colville PRIME Emergency Services / St John's First Response Team and Colville Rural Nursing and the local District Nursing service.
In 2016 the Trust entered into a collaborative arrangement with Colville Social Service Collective to bring to fruition an ambitious community development called The Colville Project, a 4 stage plan which will see the eventual construction of:
A Well-being and Education Centre,

Accommodation for visiting professionals and students,

Housing options for the elderly and young families, and

Recreational and training facilities for young people.

Please see www.thecolvilleproject.nz for more information.
The Trust is governed by a Board of Trustees and administered by two part-time employees who manage the daily running of the Trust. Fundraising is an essential part of the Trust's role, and employees, trustees, and volunteers from the community donate time and energy to fundraising events throughout the year. The Trust applies for running and equipment costs from COGs, NZ Lottery Board, Trust Waikato, TCDC, NZCT, Len Reynolds, the John Logan Campbell Residuary Estate Trust and other philanthropic minded persons, trusts and other organisations.
​
Over 50% of our community are community services card holders with a large number of solo families with high unemployment rates.
​
There are significant transportation challenges for locals as the roads are mostly gravel and wear and tear on cars are extreme. There is no public transport system.
​
We have increasing numbers of recently retired people moving permanently to their holiday baches. We have 2-3 months a year where our 700 enrolled population grows to include for A&E and Ambulance call outs another 10,000 visitors to our area.
​
In order to provide a service like this in a low resident population and low socio-economic area, support from the Colville Community Health Trust has been essential.

This Trust is community governed.

It fund-raises for money for clinic infra-structure for the community.

Without this support it would not be possible to provide the comprehensive service Colville currently has.
The Colville Community Health Trust
2299 Colville Road, RD4 Coromandel 3584
Phone: 07-866-6618
Fax: 07-866-6619