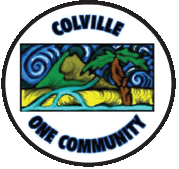 "To provide health and wellness focused services and facilities, which meet the needs of Colville;
that are holistic, accessible, sustainable and progressive."
THE AIMS AND OBJECTIVES of the Trust:
HEALTHY COMMUNITIES:
​
To establish and maintain a medical facility for the Northern Coromandel near the township.

To develop, foster and provide appropriate health and wellbeing services to the people of Northern Coromandel and its visitors.

To devote particular attention to health in Northern Coromandel and in this regard to take steps to promote, encourage and create good health awareness among the people of Northern Coromandel.
​
STRONG GOVERNANCE:
​
To establish a stable and sound governance structure that is accountable and transparent and enables the growth and development of the Trust.
​
EFFECTIVE MANAGEMENT:
​
To maintain open and transparent communication with health providers and the local community.

To aquire by purchase, exchange, lease or otherwise any lands and buildings,and to maintain these lands, buildings or any other facilities.
​
COMMUNITY PARTICIPATION:
​
To maintain liaisons with all other organisations constituted for the betterment of the people of Northern Coromandel.

To foster and encourage communication and participation between the local communities, Health Trust and other organisations and individuals.
OUR VALUES
In serving and responding to the Community, the Trust will
build a high level of
TRUST & INTEGRITY
​
act in a
RESPONSIBLE & ACCOUNTABLE way
​
establish a STABLE & FINANCIALLY SOUND organisation
​
and maintain
OPEN & TRANSPARENT communication.
2299 Colville Road
RD4 Coromandel 3584
​
07 866 6619