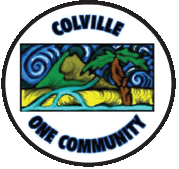 "To provide health and wellness focused services and facilities, which meet the needs of Colville;
that are holistic, accessible, sustainable and progressive."
Out and about in our communities and raising funds to help us support health and well-being in the northern Coromandel.
Anzac Day 2019
​
The ceremony was lovely and the crowd appreciative and generous to us as we served up breakfast and muffins. This feels like maybe an annual event on our calendar?
​
​
20 October 2018
Dr Kate Armstrong and her daughter Isla, telling the community what's new and wonderful with The Colville Project, welcoming feedback and suggestions, and selling yummy healthy chocolate treats.
2 June 2018 - Market Day!
​
Our Trust Manager, Emily Macleod, with Trustee Brenda Carson somewhere nearby, raising money for and sharing information about The Colville Project, at the Annual Queen's Birthday Community Market in the Colville Hall.
Auckland Anniversary

Weekend Market
​
Sorry, no photo, but a few of our trustees were out providing locals and visitors alike with a great opportunity to find some treasures they didn't know they needed, and raise some funds to help us in our mission of supporting health care to the community.
19 March 2019
Being a trustee at the Health Trust is not all paperwork and meetings - sometimes we break out and take on catering jobs! We had a great day at the Annual Boys Motorbike Extravaganza, making sure the 'Boys' were well fed and happy, and raised nearly a thousand dollars for The Colville Project!
19 May, 2018 - Dine and Dance in Colville
​
Dinner at the Colville Cafe, catered by a great team of volunteers from The Colville Community Health Trust and Colville Social Service Collective...followed by a dance in the Colville Hall, music by Charlie Searancke and News, and other local talent. It was a fantastic night, and raised $2800 for The Project!
​
​