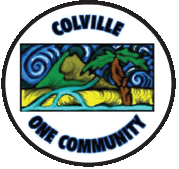 "To provide health and wellness focused services and facilities, which meet the needs of Colville;
that are holistic, accessible, sustainable and progressive."
OUR VALUES
In serving and responding to the Community, the Trust will
build a high level of
TRUST & INTEGRITY
​
act in a
RESPONSIBLE & ACCOUNTABLE way
​
establish a STABLE & FINANCIALLY SOUND organisation
​
and maintain
OPEN & TRANSPARENT communication.
A: 2299 Colville Road, Colville 3584
​
P: 07-866-6618
​
WELCOME TO COLVILLE COMMUNITY HEALTH TRUST (CCHT)

​
Our Vision
A strong, healthy, safe, supportive and knowledgeable community, that is self reliant.
Our Mission
To support the provision of health and wellness focused services and facilities, which meet the needs of Colville; that are holistic, accessible, sustainable and progressive.
Our Strategic Priorities

​
Support the Colville Community Health Centre, Colville Rural Nursing and Colville First Response team by providing infrastructure and equipment.

Facilitate innovative c

ommunity ac

tion by b

uilding a new community facility to house a variety of services and collaborating with other relevant organisations to achieve our mission effectively.

Manage the Trust in a responsible way and to be financially independent.

Maintain a governance team that will provide leadership to enable the growth and development of the trust.

Recognise Te Tiriti o Waitangi and its special status within Aotearoa New Zealand and have our commitment to this reflected in our documents and actions.